Software Research and Videoconferencing
enlighten™ is a software development and web research company with a focus on secure server side software applications, particularly for videoconferencing and web-based data storage. enlighten™ has been providing secure storage and Internet based video communications for over 15 years.
With enlighten™, we provide video bridging and encrypted security services to ensure confidentiality between videoconferencing parties. enlighten™ has developed an expertise in research and development in web-based server side software and utilizes our own proprietary software to conduct videoconferencing meetings any time, day or night, anywhere in the world.
What enlighten

™

can do for you!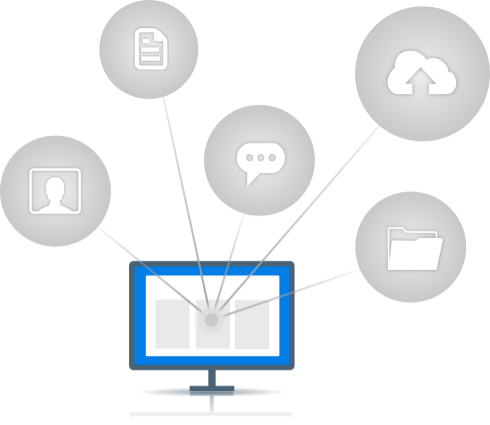 As workplaces evolve, more companies are relying on remote offices, such as employees working from home, reps meeting on-the-road, and clusters of small satellite offices. enlighten™ can provide communication to-and-from remote offices via videoconferencing or teleconferencing, eliminating the need to travel in order to conduct meetings, share ideas, or check in with employees.
You'll realize an immediate cost savings in expenses with a reduction in gas mileage, airplane tickets, car rentals, hotel stays, and restaurant dining. In addition, with the resurgence of serious colds, viruses and flus, videoconferencing to remote offices will cut down on the dreaded interoffice spread of these illnesses, which costs the company in downtime and loss of productivity. With less travel comes a reduction in safety concerns and accidents on the road, with a possible savings on insurance policies and/or Workmans' Compensation claims.
Why Videoconferencing?

Videoconferencing is a great resource for businesses, agencies, schools, etc. It can reduce both travel expenses and the intangible cost of time. Videoconferencing forms an instantaneous platform for groups to meet, allowing businesses to conference projects, ask questions, and resolve issues in a timely manner. As a virtual classroom, videoconferencing creates the possibility for staff at multiple locations to train in the same workshop.
enlighten™ provides web-based videoconferencing for entry level users who utilize laptops, desktops or certain PDA devices to connect to our servers to create a video meeting. We also provide business class videoconferencing suite rentals, offering video bridging and encrypted security to ensure confidentially between videoconferencing parties. With enlighten™'s security integration, we can assist you with connecting to remote offices securely and with the least amount of changes to your existing network. Our focus is on ensuring security so you can expand to your remote offices with peace-of-mind. We can even extend that security to mobile personnel who are unable to access your network. We do more than provide videoconferencing. We provide the security and encryption to make your network rock solid secure.
enlighten

™

History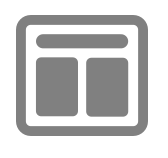 In 1997, LAWCHEK, Ltd.™, a small, family run tech company, was researching cost-effective ways to keep in contact with employees working out-of-state. One solution was videoconferencing, which led to a project collaboration with QWEST, now Century Link. By January of 1999, enlighten™ was incorporated, and the dream of offering broadband convergence technology became a reality.
The public launch of the new company and the invaluable videoconferencing, teleconferencing, data collaborating product took place at the ABA Techshow to enthusiastic reviews. Involvement in the project with 3COM, PictureTel, and Williams Communications took the e-SDN™ (enlighten™ Secure Data Network) product to the cutting edge of capabilities. Courts, law firms, corporations, and agencies all saw the power of how a flat fee real-time video, phone, fax, and data service, provided via a secure network, was able to save them time and money. Travel and communication costs were reduced and people became more efficient. enlighten™ was one of the first companies to provide a turnkey videoconferencing solution. The enlighten™ network included data lines, bridging, content, routers, switches, and technical support. In 2000, enlighten™ was also one of the first companies to create a converged data network to support video calls on an IP based network and, in mid-2000, enlighten™ set up a one-call-resolution support center designed to answer videoconferencing questions and resolve network issues. In addition, enlighten™ provided two options for the equipment needed to communicate via two locations: As a reseller of videoconferencing equipment, enlighten™ offered off-the-shelf units. As a custom designer, enlighten™ offered its own equipment, tailored to meet the clients' specific needs. Prior to this date, not a single organization provided all of these services under one roof; businesses were forced to shop one source for video equipment, a second source for network connectivity, and a third source for support and maintenance of equipment. enlighten™ cleared the path for individuals to easily enter the world of videoconferencing by offering itself as a single source provider of equipment, network connectivity, technical support, and maintenance - just as the cell phone companies had done for the wireless market. It was evident that enlighten™ was a company for today and tomorrow. For this reason, enlighten™ became the parent company for the existing products and services of LAWCHEK™ (forms and help guides), Lawsonline™ (directories and legal portals), web design, web hosting, and more, all directed toward the legal market. enlighten™ now had answered the three needs of reducing travel, telecommunications, and legal research costs, and was able to offer it all through the e-SDN™ platform. Today enlighten™ is developing products and services for the medical, insurance, and real estate markets.

Sample Our Videoconferencing Chat
Click here to experience our new e-SDN™ service for the general public: https://e-sdn.com

Partners and Patrons

(Past and Present)
The Principals and the staff at enlighten technologies, inc.™ and its' subsidiary, Lawchek®, wish to thank the following for their participation and/or use of the various company products: